Industrial

and technology business publishers
Independent B2B websites get top advertising value on the internet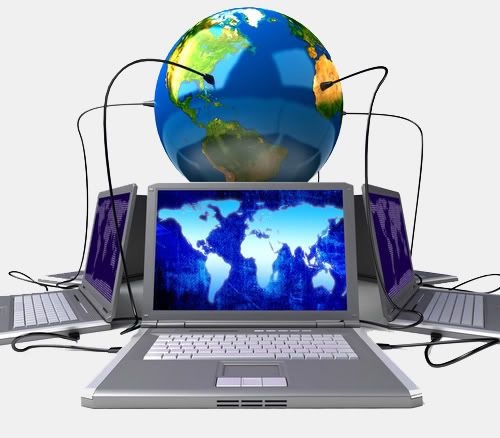 Independent trade publishers and related business and technology website publishers stand tall in 2012.
We are among the last bastions on the internet where advertising has held a reasonable value. (It's not always easy, is it?) Well-focused B2B websites can command $30, $50, $100 CPMs and higher.

There is a race to the bottom elsewhere on the internet, which is being institutionalized now on the consumer side. Some websites getting as low 50¢ and $1 CPM! When you run CPC ads, you may already be eroding down that far, too, if you do the math.

In 2012, your biggest competitor is no longer the other magazine publisher. Take the top ten search terms you'd use to find your website—Google is probably earning more income on them than you are on all your ads.


What does it mean, "Independent B2B publishers building a global partnership?"
We are independent publishers committed to controlling our own destiny—and keeping our advertising rates where they should be. Do you want to outsource your ad sales or to make them more productive?

Our readers and website visitors are hungry for the best and most current facts that affect their business. They rely on us for depth of detail and analysis unavailable in the general media. Our content and services are valuable. Hard work and an investment in quality go into our products.

We are a few hundred publishers who have agreed to work together to increase revenue. We hope you consider joining this new effort. Together, we can afford to share leading, world-class technology and use it as we see fit, not as outside networks require us to.

Get the benefits of the ad networks, but maintain real control. Share excess space with quality, industrial technology sites you can be proud to be associated with.

And that is just the beginning . . .

Frequently

Asked Questions
Can only magazine publishers participate?
All serious web publishers are welcome. If you aggregate content for technology and industrial operations readers, you will prosper from joining with us.

How can we earn more from current advertisers?
No matter how many unique visitors you serve, there are more which you don't. Instantly increase your audience; create bigger targeted ad packages than you can alone, even if you have 20 websites.

We use excess space for house ads.
No problem, but why not get paid for some of that space, too?

We won't run ads which do not complement our content.
Exactly why this is the perfect way to fill excess space! Also protect your clients and prospects from cannibalization.

Who sells these ads, anyway?
You do. Or we do. Most Next-Tech Market members have their own direct sales force. Our other web partners work with advertising agencies placing quality B2B technical ads. If you currently rely on networks, get higher rates with partners who sell direct. Payments and full accounting monthly. Track your account 24/7.

We already work with Google AdSense or other networks.
No problem. We don't want to tell you what to do. You don't have to choose one vs. the other.

Do you expect us to turn over our ad placements to you?
We are not looking to get into your business, just help increase revenue.

Why just banner ads?
We will decide together what's next. White paper distribution? Video resources? Content exchanges? Your call.


© 2010 Next Tech Markets  |  2275 Research Blvd., Suite 500 | Rockville, MD 20853 | 301-260-7722